VAULT Co-Owners / Founders
Vault is a co-working space located on the near eastside of Indianapolis in the Englewood Neighborhood. As small business owners ourselves, we understand the importance of having an accessible, comfortable, and dedicated space to do our best work in. We believe in the power and impact of small businesses in our growing community and aim to support your success and growth everyday while connecting you to resources to move you forward.
What is Co-Working? Co-working is the use of an office or other working environment by people who are self-employed or working for different employers, typically so as to share equipment, ideas, and knowledge.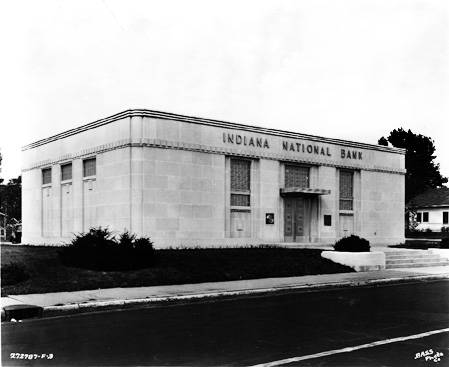 Why this space? This building has been a hub for the near eastside since it was originally opened in 1948. At that time, the words of Indiana National Bank President, Russell White, "In establishing this branch bank, it is our purpose to serve more fully the banking needs of every business, industry and home in this area. The east side of Indianapolis deserves these additional facilities and conveniences. In supplying them, we are also adding, we hope, a business structure, of which the community may be proud." 
Owners Matt and Desma live, work and play on the Near Eastside and are proud to echo the same sentiment of Mr. White today. This space is for all of their fellow near-eastside entrepreneurs making an impact on our collective local community.
Why Co-working? Co-owners Matt and Desma didn't set out to build a co-working space. We sought first to save a historic building. But with any re-use project, it needs a sustainable future-use. As this facility has always welcomed its community neighbors, so does a co-working space. Co-owner Matt started his company, Trajectory, from home. After about a year working out of the house it was clear that even as an introvert, the need for interacting with people and seeing others working their passions in a welcoming environment became apparent.